Hello. I'm Catherine
I'm a civil marriage celebrant, yoga teacher, retreat leader, walker, ecologist, gardener, mother and grandmother.
I look forward to sharing ceremonies and retreats with you.
You can find out more about me on my About page
DUE TO CURRENT RESTRICTIONS I HAVE CANCELLED THE RETREATS PLANNED FOR SPRING 2021.
I WILL SCHEDULE MORE RETREATS ONCE THE SITUATION IS APPROPRIATE.
Check out more about my retreats on the Yoga Earth Retreats page


Are you looking for a down to earth, experienced, casual but professional celebrant?
Let me help you create a ceremony that's just perfect for you as a couple.
I am available for ceremonies on the NSW South Coast from from Durras to Broulee and beyond.
Visit my marriage celebrant page here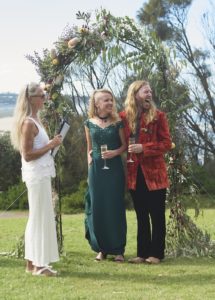 Broulee Yoga Shed hosted yoga classes and retreats from 2011 until 2019. It is now closed.
Thank you all so much for supporting me and all of the teachers at the shed over the years.
If you are looking for local yoga teachers please check the links on the yoga shed page.
I will also be running occasional retreats at the old Broulee Yoga Shed and Beach House.
The radiant sun shines energy, passion, vitality, love and joy into our practices, rituals and ceremonies.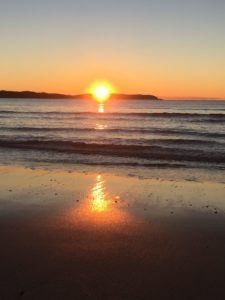 Behold, you've found the good, the gold and orange. You were the first ones to face the sunlight. Bialik