Hello. I'm Catherine
I'm a civil marriage celebrant, yoga teacher, retreat leader, walker, ecologist, gardener, mother and grandmother. In 2020 I moved to Agnes Water Queensland from South Coast NSW.
You can find out more about me on my About page
Agnes Water …. Town of 1770 …. and beyond
I am based at 1770-Agnes Water on the Discovery Coast of the Southern Great Barrier Reef, Qld.
I an available for weddings at Agnes Water, Town of 1770 and the surrounding region.
Are you looking for a down to earth, experienced, casual but professional celebrant?
Let me help you create a ceremony that's just perfect for you as a couple.
Visit my marriage celebrant page here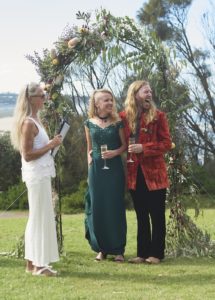 I'm planning future yoga earth retreats at a bush location near Agnes Water.
So get in touch if you'd like to be added to my email list for retreat updates.
I am also happy to run retreats on request anywhere in Australia.
If you have a group of at least six people and would like me to run a private retreat for you, please get in touch. I can design a retreat to suit your group, for a weekend or a week, at a date and location of your choice.
Check out more info about my retreats and read retreat testimonials here

BROULEE YOGA SHED IS NOW PERMANENTLY CLOSED

Broulee Yoga Shed hosted yoga classes and retreats from 2011 until 2019. It is now closed.
Thank you all so much for supporting me and all of the teachers at the shed over the years.
If you are looking for local yoga teachers please check the links on the yoga shed page.
The radiant sun shines energy, passion, vitality, love and joy into our practices, rituals and ceremonies.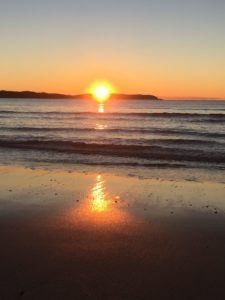 Behold, you've found the good, the gold and orange. You were the first ones to face the sunlight. Bialik